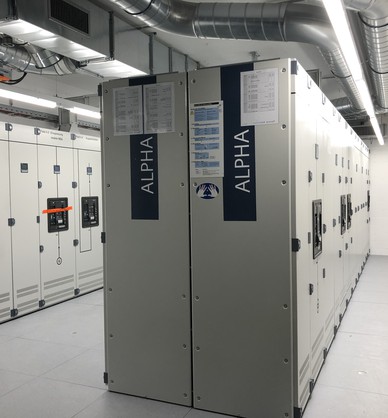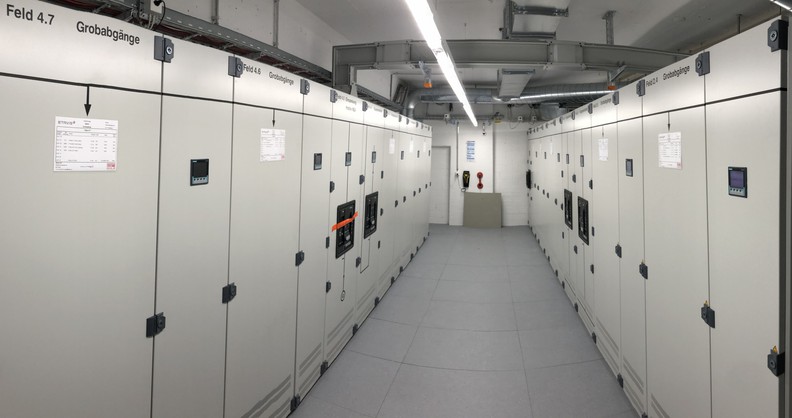 Bruker Switzerland AG, Fällanden
Complete renovation of energy supply
Amstein+Walthert AG was commissioned to completely renovate the power supply at Bruker Switzerland AG. The renovation includes the replacement of the transformer station and the reconstruction of the main electrical distribution system. All the supply lines of the 80 distribution systems were replaced with TN-S supply lines.
Critical cable runs were realised with special CFW Cca power cables.
A total of 7.8 km of cable was installed.
In order to increase the safety of the supply, a nitrogen extinguishing system provides additional protection in the transformer station as well as in the low-voltage main distribution (LVM).
The challenge was that all work and switching had to be carried out during ongoing operations. For this purpose, a detailed schedule was worked out with the user, which identified time windows for the changeovers.
Our plans took into account and coordinated work carried out by other tradesmen, such as bricklayers, double floor layers, etc..
The new transformer station includes three new low-radiation 1000kVA transformers. Two of these operate in parallel.
We also replaced the medium-voltage system with a new, air-insulated medium-voltage system in the course of the renovation.
The new LVS was upgraded to a high standard: withdrawable circuit breakers at the feeder panels as well as compact circuit breakers for all coarse feeders, measurement display of the feeders as well as sufficient modular, expandable reserve spaces.
The electrical room was structurally extended and adapted to meet the standards.
involved
Client
Bruker Switzerland AG
User
Bruker Switzerland AG
Facts and Figures
Electrical engineering
Building services planning ventilation
2000 kVA
Electrical power
Jan 2019
Start of planning
June 2020
End of execution
3x 1000 kVA
Quantity transformer